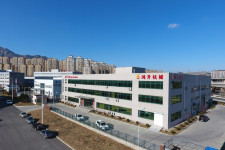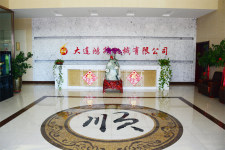 Dalian Hongsheng machine CO.,LTD
is a specialized manufacturing enterprise in all kind of machinery parts, high accuracy parts and Mold and Die accessory. The main machinery parts mean such as the parts of Packaging machine, Printing machine, Electronic packaging equipment, Metal processing equipment, Food machinery and etc.
Mold and Die accessory includes cavity die, punch, force plug, mandrill, inlay pieces and etc. Various jigs are not only fabricated but assembled for detecting jig, confirmation jig, electricity jig and etc.
In recent years, in order to provide our customers with better services, we have been investing large amount of funds into the introduction of the world's advanced fabricating equipment such as Machining center, CNC lathe, Wire-cutter, Forming grinding, cylindrical grinding inner hole, miller, lathe and etc. We are able to finish Multi-procedure requirements for single-parts and mass production for bulk parts. And also, coordinated-process service ranging such as Casting, Forging, Stamping, Sheet metal, Precision machining, Surface treatment are available. Since the company was established in 2003, we have now owned a group of highly skilled processing personnel, standards 6S management and excellent business communication skills in English, Japanese, Chinese to satisfy customers' different language requirements.
Our company runs global strategy and develops our business to the United States, UK, Japan, Canada, Belgium, Brazil, Australia and other countries.
The company was continuously managed and developed based on the company philosophy "Quality is life" all the time since 2003.
The quality of our product obtains recognition and high reputation from customers. Continuous achievement of customers' satisfaction is the eternal subject of our company development.
Hongsheng constantly makes reform and innovation in technology and keeps in step with the times in thought and continuous adjusting the way which makes Hongsheng go forward well and fast. We pursue a distinctive in thought, management and efficiency to work our way with the guideline of seeking truth and fact. Hongsheng is willing to work with you joining hands ---- common development for a better future.