Our goal is to constantly pursue the best technology and service, to provide customers with better service. On November 20th, our company purchased master series of five axis linkage DMG CTX gamma 2000 TC compound processing machine with High performance two-spindle which can process long size and large diameter. CTX gamma 2000 TC can be used to complete a machine turning and milling comprehensive processing. The spindle adopts cooling device and the linear shaft adopts direct frame feedback system to realize high-precision machining. It has a maximum working size of φ700mm * 2,050mm.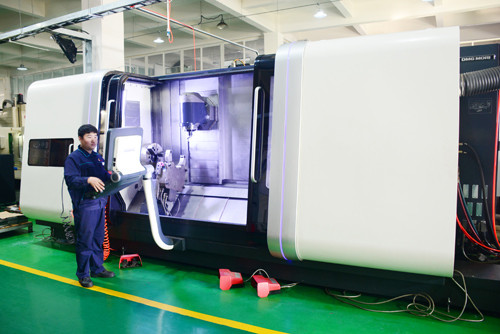 Advantages of CTX gamma 2000TC:
1.Turning and milling, 6 faces fully machined
2.It can realize long size and large diameter five axis combined machining
3.Controllable revolution, prevent shaking
4.Complete the most suitable tool installation in a short time
5.Tool load monitoring during machining
6.A simple button operation returns the tool to its original position
7.Maximum number of tool bags 180
It can process the large size listed above, and ensure high accuracy, even colleagues in the processing department are quite amazed! With such high-end high-precision mechanical equipment, we are committed to the future more secure, more accurate, more rapid, more satisfying product production!