Welcome to your visit!
Established in 2003,
Dalian Hongsheng Machine Co., Ltd
is a manufacturer and trader,
production of Welding parts, Machining Parts
First of all, please have a look at the first part —  Welding Parts
So far,we are the one of the top manufacturer exported parts to foreign countries through alibaba website frequently,and our clients are in the high standard quality field. We look forward to your kind cooperation
Pls check our transaction record on alibaba website of ours.
Company Information
 1. Small details make big difference. We promise:All the parts from our company have no sh-arp edge. Holes and screw holes are chamfered for convenient assembly (Under no indication). Every product will be carefully packed to prevent the bump and rust in transit . 
2. The craftsmanship of all parts we machined is controlled rigorously, Every product has its own process card and process chart.
3. Our quality inspection procedure is quite strict.it must self-inspected during production, we have flow inspectors and professional inspectors. 
4. Each size of product must be tested one to one after completing production and provide quality report.
5. We not only have the world of high-end DMG five-axis linkage machining center, the five-axis linkage turning compound double spindle machining center, compound turning machine, but also have more than 30 sets of processing machines from Japanese and Taiwanese brands. Our testing equipment are imported from Japanese brand Mitutoyo, such as high-end automatic three coordinate measuring machine, the two coordinate measuring machine, high-quality height gauge and roughness measurement etc.
6. The most important point, we are the entity factory, not trading company. Price is the composition of the actual product quality price. Quality can guarantee more controllable higher than trading company. The price is lower, at least reducing the trade company's service fee.
7. We are a combination of production and trade, industry and trade integration business. So far there are 13 traders for Japanese and European market 
8. Because we are more close to our factory, we can understand the actual situation of our factory, we are more professional ,more reasonable and more accurate than trade company. And our language ability is also diversified. We can communication Japanese, English and Russian.
9. We have a good enterprise culture with various professional training programs, early meeting every day to share our work experiences to grown up together happily. We have a great ability to development in the company.
10. There are around 80 staff in our team, everyone has their dream in our company. All of us hold birthday celebration, celebrating Mother's and Father's Day , traveling together. The company respects every employee, when Women's Day coming, we got the beautiful flowers and wishes from brothers. Happiness and care surrounding us since we live here, feeling extremely happy !
So we love our company as much as own family, also love dear customers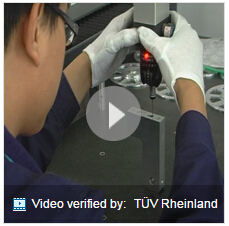 1.Precision: ±0.5mm
2.Parts are used on vehicles / printing machines / food processing machines / textile machines / electronic machines / semiconductor equipment / electronic equipment / packaging equipment / agricultural equipment / medical equipment / food machinery equipment / special equipment for production line / fixture accessory / mold accessory / all kinds of equipment accessory and so on.
3. We are able to supply sheet metal, mechanical parts machining, surface treatment such as anodize and plating according to our customers' requirement.
4. We have the ability to communicate with English, Japanese and Chinese.
Item Name

High quality various welding brackets welding parts fabrication machining service

Quality Assurance

ISO9001:2008 Certified/SGS/TUV

Machining Equipment

Argon welder/Carbon dioxide gas shielded welding machine/Cold welding machine/Laser welding machine/Resistance welding machine

Materials 

Carbon steel

S25C,S35C,S45C s50c s55c,ironSS400

White steel :

SUS201 304,316,303,SUS440C,etc.

Aluminium alloy:

5052,5056,6061,6063,6082,7075,7071,2017,2014,etc.

Copper and copper alloys:

T1,T2,H59,H62  C3604,BC6,CU,etc.

Die steel

SKD11,SKD61,SKS,SCM,etc.

We handle many other type of materials. Please contact us if your required material 

is not listed above.

Surface Treatment 

Blacking,polishing,anodize,chrome plating,zinc plating,nickel plating,tinting

Welding quality inspection (Welding meat defects specific description)

| | |
| --- | --- |
| Spurious welding | Spurious welding refers to the welding defects such as unfused and disconnected welds (the weld length required by the process cannot be guaranteed). |
| Air breather | Piercing hole on the surfaces of welding spot |
| Crack | Cracks appears in the weld. |
| Slag inclusion | solid entrainment. |
| Undercut  | The excess between the weld and the base material is too severe |
| Burning through | The base material was burnt through. |
| Splashing | Metal liquid fly out and stick to  the area of functional and appearance requirements. |
| Over high weld is convex | The weld is too big,H values does not allow more than 3mm. |
| Position deviated | Weld position is not correct. |
| Coordinate with bad | plate butt joint gap is too big. |

File Formats

Solid Works,Pro/Engineer, AutoCAD(DXF,DWG), PDF,TIF etc.

Customer distribution

Our products have been exported to Japan, America, Canada, Germany, Latvia,

Poland, Egypt, Spain, Ukraine, Russia, Bangladesh, Australia, England, Belgium,

Norway, Finland, Chile, Greece, Sweden, France, Iran, Switzerland, Italy, Philippines,

Israel, Venezuela, Bangladesh, Pakistan, Saudi Arabia etc.
| | |
| --- | --- |
| Welding equipment: | Equipment category  Specific application scope |
| Argon welder | Widely used in large, medium and small parts welding, greatly improve the welding efficiency |
| Carbon dioxide gas shielded welding machine |  Widely used in large, medium and small parts welding, greatly improve the welding efficiency |
|  Cold welding machine |  Used for the repair of the out-of-tolerance of precision and small parts |
|  Laser welding machine |  Used for precision welding of micro and small parts |
|  Resistance welding machine |  Used for sheet metal chassis, sheet metal parts spot welding processing |
Engineering factor
1) Welding material shall conform to design requires and provisions of relative standards, the certificate of quality and other
2) Welder shall pass the examination, to check the welder's corresponding welding conditions and the date of assessment.
3) Class I II welds shall be tested for flaw detection and conform to design requires, construction and acceptance specifications. Providing reports of flaw detection on welds.
4) Uniform appearance of the weld seam, smooth transition between welds and welding toe, Cleaning up the welding spatter. 
5) I, II class welds shall not exist the defective situation of incompletely filled weld, undercuts, non-shrinkage, and crack, 
6.According to the regulations, high-strength parts shall be subjected to tensile test, pressure test and fatigue test.The inspection report will not be issued until all requirements have been met
Quality Certification                                                       
Equipment Shows for machining parts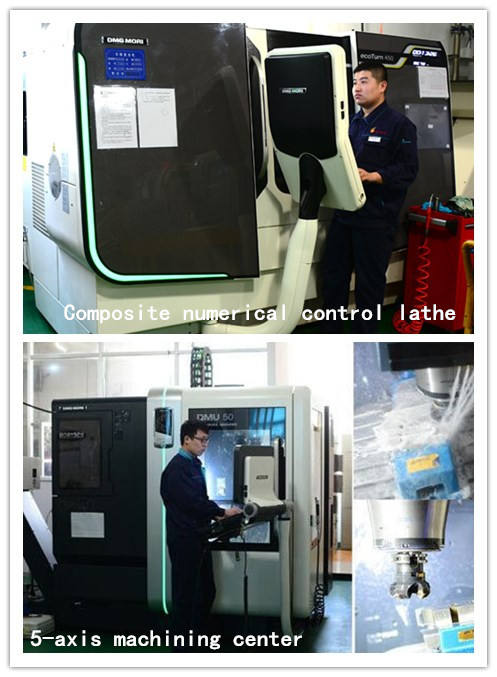 Our Customers                                                                           
Our Team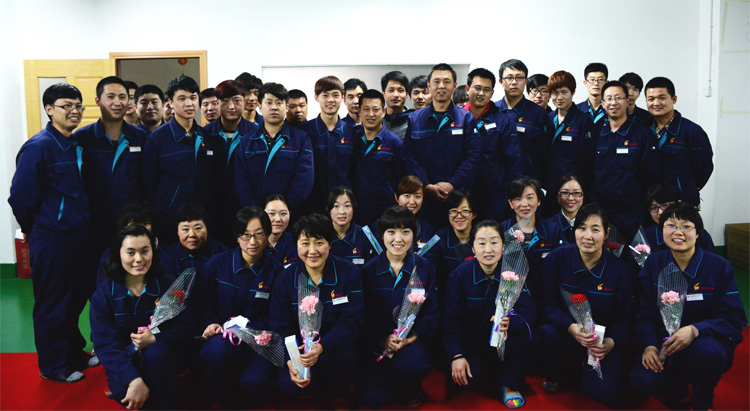 Packaging & Shipping
Packaging                                                                   
High quality various welding brackets welding parts fabrication machining service
Packaging Details: 
1,With plastic bag,with pearl-cotton package. 
2,To be packed in cartons. 
3,Use glues tape to seal cartons. 
4,Deliver out by DHL,FEDEX. 
Or according to customers' requirement.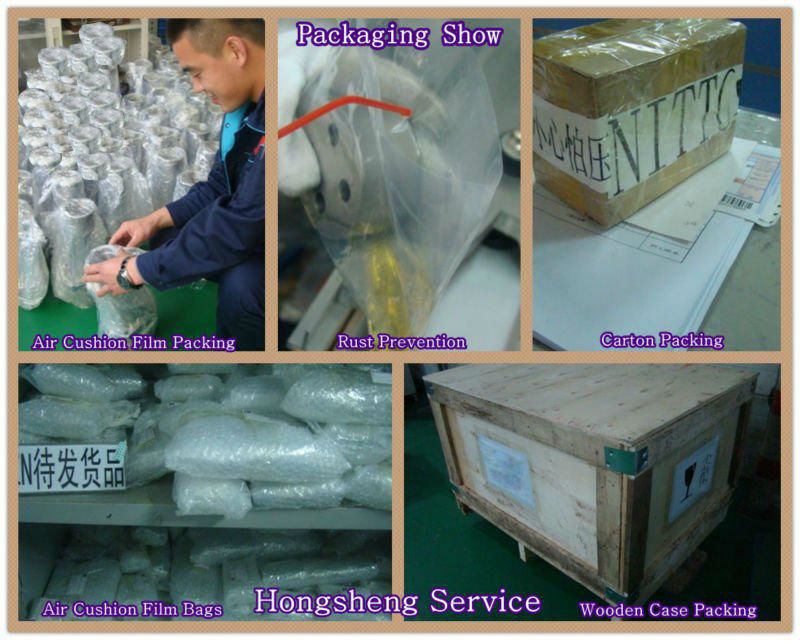 Shipping                                                                          
 10-20 working days after order and deposit received.
>>>How to Place the Order
  * You send us drawing or sample
  * We make the sample and send it to you
  * You think the sample is good then place an order and pay us 30% deposit
  * We start to make the product
  * When the goods is done, we take photoes for your check and you then pay the balance
  * We deliver the products to courier company

Our Services
After Service:

Management of Customer Complaints

Highly Attention and Quick Processing Result in 24hours

Managing Product Returns

With quality problem or deviation from drawings

Shipment of Samples

By DHL,Fedex,UPS, TNT,EMS

Port

DALIAN

Airport

DALIAN INTERNATIONAL AIRPORT
>>>FAQ
Q1:Where can I get product&price information?
A1:Send us e-mail , we will contact you as we receive your mail. 
Q2:How long can i get the sample?
A2:Depends on your specific items,within 10-20 days is required generally.
Q3:How to enjoy the OEM services?
A3:Usually, base on your design drawings or original samples, we give some technical
proposals and a quotation to you, after your agreement, we produce for you.
Q4:What's kinds of information you need for quote?
A4:Kindly please provide the product drawing in PDF,and will be better you can provde in 
DWG or IGS
Contact us:                                                                                
Your inquiry will get our reply within 12 hours
If you are interested in our product or our company , contact with us without hesitate